YA Novel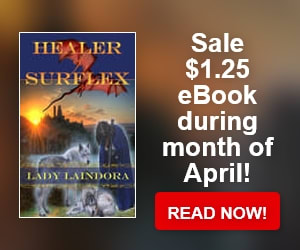 Basic Info
Clickthrough Links
Audience Targeting
Book Categories:Teen and Young Adult, Fantasy, Christian Fiction
Similar Authors in fantasy field:Bryan Davis, Donita K. Paul
Good morning everyone, I am especially happy to have our special author of the day, Brittany Nicole Lewis with me. Brittany is an accomplished author that has many different hats, wife, mother, freelance writer, ghost writer, blogger, indie author, and poet. Please welcome Brittany.
Brittany: Hello, everyone. I'm excited to be talking with you all today.
Good morning Brittany. Let's start with you explaining a little about all the different hats you wear.
Brittany: It can definitely be overwhelming at times, especially since I still have one child who is not in school and I feel like I need to stop what I'm doing every twenty minutes or so to help my son or stop him from doing something he shouldn't be doing. Managing my time can be tricky, and I find it hard to take off my "writer" hat at times and put on my "mother" or "wife" hat, or vice versa.
In spite of what has been thrown at you, you have persevered with the tag line 'Using Adversary to Grow'. You have been published in Hektoen International Journal, published poems, essays, and now novels. Could you tell us how each came about?
Brittany: I've been writing poems since middle school, it has always been a love of mine. I didn't first try to publish anything, however, until I was 28. I went through a lot as a teenager and as part of my healing process I felt I needed to publish Shine Through the Darkness, which is compiled of some of the poems I wrote in middle school and high school. I was terrified about putting something so personal out there for the world to see, and was stunned by all of the positive feedback I got from it. A year later, when I released the second edition, I actually had strangers contacting me and thanking me for writing it! After I published the first edition of Shine Through the Darkness in March 2016, I started looking around for contests I might enjoy partaking in and I found one that the Hektoen International Journal was doing. I wrote an essay entitled "The Psychological Effects of Warfare on Veterans and their Families." I didn't win the contest, but they published it in their August 2016 issue. After I got the email that it would be published, it motivated me to keep writing. I wrote a short story called "The Oppressed" and published it on Amazon. Again, I was surprised by how many people enjoyed it. One person contacted me and said "I hate reading, but you make me want to read." This person asked me to write more, something longer, and that's when I started writing my novel Finding Freedom, the first book in the Zion Series.
Your new novel is titled 'Finding Freedom'. It has in the upper right hand corner of the cover a handprint with the words 'The Edge Books' on it. Could you tell the audience how it came to be there?
Brittany: The Edge Books is a group of Christian authors that work together to market and promote their books. I stumbled upon them one day while I was looking for an author marketing group to join. I applied and after they read part of Finding Freedom, they accepted.
Please tell us where you get your ideas from for your stories?
Brittany: A lot of my stories and poems have to do with how I'm feeling. I get inspiration from things that I've been through and then I turn it into fictional stories and add more to it to make it more captivating.
'Finding Freedom is about leaving a very tight knit religious community, Zion. Would you please explain how you were able to get your research for the story?
Brittany: I have read a lot of fictional books about young Amish women leaving their communities. I have also watched a lot of documentaries on various cults and how they are formed, the steps someone often needs to take in order to leave successfully, etc. It's something I've always been interested in.
Please give us an insight into your main character. What does she do that is so special?
Brittany: She has the ability to let go of everything while still holding on at the same time. She can distance herself while still keeping her heart close. An ability I wish I had.
What was the hardest thing about writing 'Finding Freedom'?
Brittany: The emotions. It was my first novel and I never imagined becoming so emotionally involved with these characters. I love them. It sounds strange to those who don't write, I know, but if I'm not emotionally involved with my characters, I would think that there is a very slim chance my readers will be.
If your book were to be made into a movie, whom would you cast and why?
Brittany: I actually plan on making Finding Freedom into a movie, and I'm very excited about it. I have someone I'm working with now to create the screenplay and I am supposed to be having a meeting with an independent film producer within the next few months. I'm not really sure who I would cast if I could chose anyone… I would want whoever it was to really be able to become the people, though.
I know you are in the process of writing a new story. How about a teaser?
Brittany: That new story has actually been finished. I've done three drafts so far and I' waiting for the final edits to come back now. It's called Heir of Zion, the second book in the Zion Series. In this book, Katie's twin brother Michael is the main character. Here is an excerpt:
Suddenly, all that was left of his family was a cloud of dust. As he stood there facing the spot where his family had just been, for a moment he felt nothing. Then, a wave of hallow emptiness swept over him, taking his breath away. He inhaled deeply and tried to regain control. He couldn't let the Statlers see him like this. He had to remain strong. He was a child of God after all, walking in complete obedience; there was nothing to be upset about, nothing to fear. 
Mr. Statler walked up to where he stood and put his hand on Michael's shoulder. "Come on Michael, let's go home."
 In a daze Michael began walking back to the Statlers dwelling. He felt like he was dreaming. They're gone. They just … left. What will the Elders do? Surely people will notice they're gone, and probably much sooner rather than later.
"This has never happened before," he heard himself say aloud. He was startled by the huskiness of the voice he heard. It didn't sound like him at all. Maybe it wasn't. Maybe he really was dreaming.
Brittany, where can the audience go to find out more about you and your wonderful work?
(website, blog, Facebook, Twitter, Linkedin, Goodreads, Pinerest, Amazon author page, Createspace, Draft 2 Digital, Smashword, Book Trailer, Instagram, You Tube, Google+)
Brittany: They can find out more about me and my work on my Facebook author page (www.facebook.com/BLewis2008), my website (www.brittanynicolelewisblog.wordpress.com) and my twitter @BLewis2008
Why, hello, everyone we have a surprise guest with us. Katie Martin, the main character in 'Finding Freedom' has joined us. Welcome Katie.
Katie: Hi.
I have read 'Finding Freedom'. Katie, you have overcome some very tough adversities in your young life. I applaud your accomplishments. To fill in our audience a bit, Katie was raised in the very religious tight knit community of Zion. Katie, please explain to our audience what a normal day of a child is in Zion.
Katie: Well, we didn't start at the school cabin until we reached the age of accountability at eleven. So, up until then we stayed home with our mothers and they taught us simple things, letters, numbers, a little bit of reading and adding and subtracting, things like that. We weren't allowed to go to visitation until we were eleven either and needed to stay with the Zion Mother until then.
Katie, could you please tell us about several things that is different from the outside world, the male and female role, visitation night, Elders choosing younglings' soul mates, and the meaning of lost in the shadows?
Katie: That's a lot to explain, haha. Well… being lost in the shadows is when somone is banished from the community. It's extremely sad for everyone and has only happened a few times that I know of. The soul mates are chosen by the Elders to help the marriages be more compatible. The roles of the males and females are the way that they are because… well, I suppose for the same reason, to make every family unit run smoothly, to make the community run smoothly. The father is the head of the family and the mother is the helper. Visitation night… I would really rather not talk about visitation night.
When did you start to realize that things were not as rosy in Zion as it portrays itself to the outside world?
Katie: *Deep sigh* I realized slowly, over time… as I got older. But things really clicked for me the day Patty and I spoke with Kevin and he told us about the pills and the leaves.
The statement 'Freedom through Relationship' played an important part in you leaving Zion, and your twin brother, Michael. Could you tell our audience what you were thinking and feeling during this time?
Katie: Actually, I didn't first "hear" that statement until I had already left Zion. I was at the library reading to some young- I mean…kids *ahem* and I sort of heard…or maybe felt that statement in my head. I thought I was going crazy, but I know now that it was God talking to me. For a long time, months, I felt I was losing my mind, my emotions were all over the place. It was an extremely difficult time for me.
How hard was it to adapt to the outside world from a sheltered life of Zion?
Katie: It was hard. It was even harder for my parents and my mama often questioned if we did the right thing or not. The hardest part was not having Michael….but I'm so thankful for Purple Haven. I don't know what would have happened to us if we hadn't found that place.
What is the most important thing you would like the reader of 'Finding Freedom' to take away from the story?
Katie: That community is important. We need community. We need to be part of the body and serve one another and lift one another up. We need to not shut people out, we need to be truthful about the pain we feel and when we feel isolated, speak up. Most importantly, that we can have a real relationship with Christ. It's Christ that saves you, not your works or what you wear or how long your hair is… none of that matters. We are free from all of that. We don't need to be perfect and we aren't expected to be perfect. Christ is perfect and we are saved through Him. There is freedom through a relationship with Christ and there is freedom through having a relationship with others.
Well the time is up for our interview. I want to thank both Author Brittany Nicole Lewis and Katie Martin for coming and sharing their extremely exciting lives with us. Please do not forget to buy 'Finding Freedom' in whatever format you like to read and share your comments on it with the online world. Thank you for coming and until next time, may the Lord watch over you and shower you with His mercy and grace.
Oh my gosh!! I can't help myself! I MUST do a cover reveal of the Charlie Kadabra, Last of the Magicians, series book three. It's called Invasion of the Soul-Eater in Mim. It's coming out this month. Only a few more days until the pre-order begins! I will keep you posted.