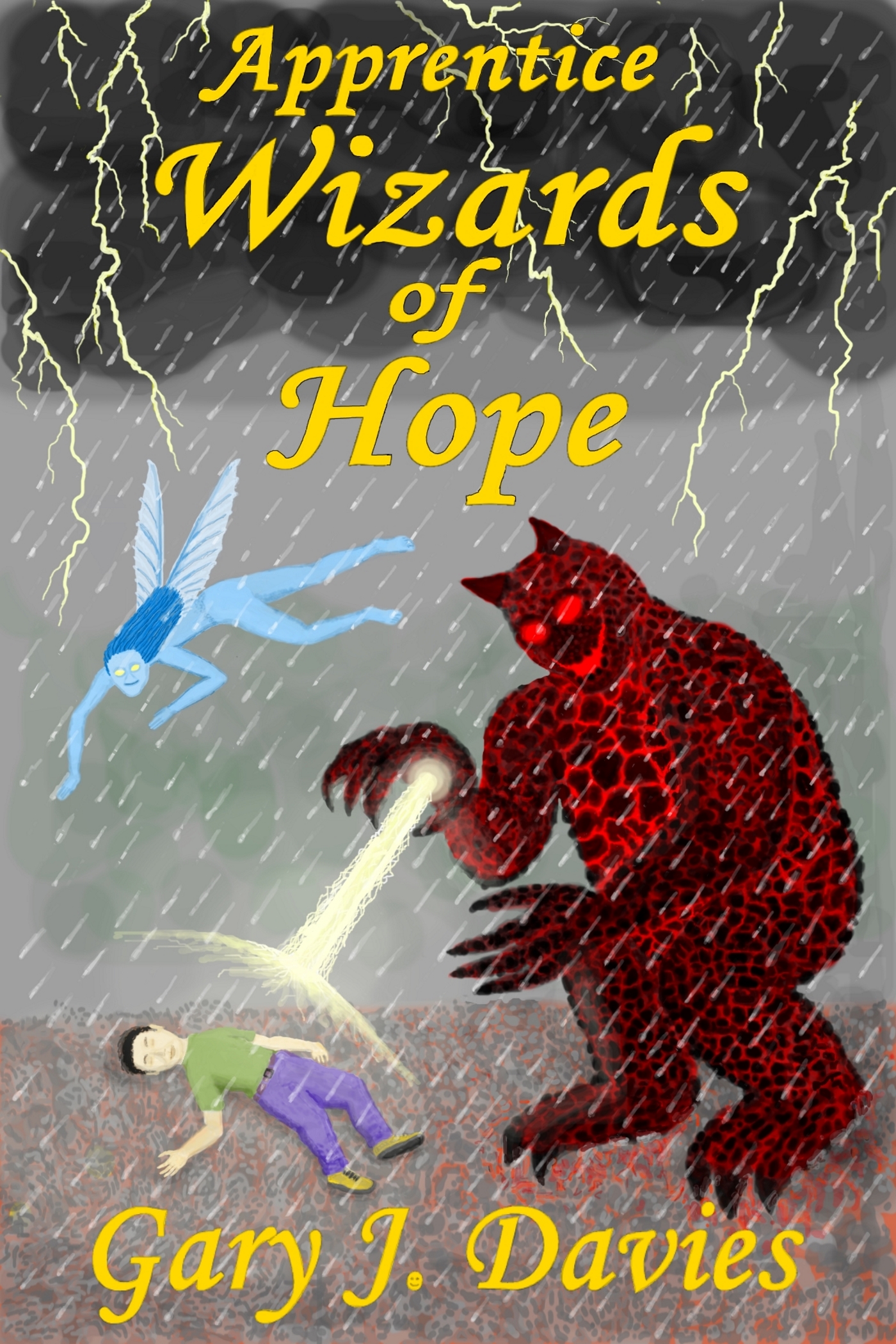 My review of this novel for juveniles is a mixed review. The story line for the first half of the story parallels with a famous series of novels of a young wizard whos parents were killed when he was six. The author did change several key elements of the story to keep it from being a work of plagiarism. Once the author allowed the characters free rein of how the story would develop it became better. It does need to have a total barrage of editing done to tighten up the story.
The story opens with a sprite flying through the universe being drawn to Earth by a blast of Wild Magic. When Sky reaches Earth, she discovers a battle between a family and a demon. Just as the demon murders the parents, Sky wisps away the small boy from the evil grasp of the demon.
After rescuing the small boy, Sky spirits him away to the world of Alure, home of the elves, to her elf friend Soone. Soone keeps the boy for a year teaching him magic as he tries to remember why he was not destroyed with his parents. The events of that day is a total blank.
Fast forward eight years to the cloister town of Hope. Twins, Ann and Mark Tuttle are practicing cloaking outside which is against the Town Council rules. They obverse a moving van at the old King house that has been vacate since the accident that killed their friend Ben and his parents. Everyone except Ann believes this to be true. Ann on the other hand, hold on to the believe that Ben is still alive.
Soon her belief is proven to be true as Ben King comes home along with his werewolf and vampire foster parents, Moco and Amanda Richard. Ben has been living with the Unaligned wizards in the normal regions of the US. Ben has came home to find out what truly happened eight years ago. The Tuttle family is ecstatic to have Ben back in their lives. However, much of the town is not in agreement with the Tuttles. The town of Hope has cloistered itself from the rest of the US to hide the fact of its residents having magical abilities. Council chairman, Horace Grimm Jr. is leading the opposition of allowing Ben back into the community. Evil is spreading consuming life /earth magic and Horace Grimm tries to lay the blame on Ben.
Ben and his friends must unravel his past to save the world and universe from being consumed by evil.
I give this novel a three and a half stars. With proper editing done it would be raised to four and a half stars. You can find Apprentice Wizards of Hope at the following link: https://www.smashwords.com/books/view/740267?fbclid=IwAR1B_3ut1pLw4KYMyo0Tn3ypE1MKx91exYPeLv-gjKDyrZAzmrL_UHUB8Uk